Antartica is often tipped as the lost continent of Atlantis by some the Tourist. This southernmost landmass of our planet is currently frozen with ice since the last ice age. Ice sheet as much as 2-mile high has been noticed in some regions of Antarctica. As a traveler one can look forward a lot of nature-based exploration in Antarctica during their travel trips.
During your excursions to Antarctica, you must plan up for trips to the Deception Islands where you can encounter volcanoes and hot springs. The islands is also a frequent sighting place for Whales and Dolphins. Similarly, King George Island is famous for its penguin colony. For Emperor Penguin sighting the Snow Hill Islands are supposed to be the perfect place.
This Antarctica travel dossier would clear your doubts about what to do in Antarctica.
The Anvers Island in Antarctica is a part of Palmer Archipelago stretching up to 40-miles. Anvers Island is called the Antwerp Island as it was were sighted by a Belgian expedition group. From time to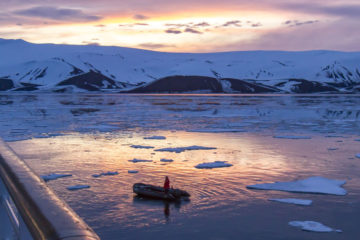 The Deception Island in Antarctica is a horseshoe-shaped island on the southern side of the continent. It is mostly an uninhabited island with traces of industrial leftover, especially those of whale catching boats. Deception Island